List of Top EV Charger Manufacturers in India
People nowadays are rapidly switching to electric vehicles to experience smoother drives and save money against the purchase of expensive fuelling costs. The range anxieties associated with EVs are very big. In order to provide a feasible solution to this problem, the top EV charger manufacturers in India are continuously offering a wide range of innovatively-designed AC and DC chargers for your Electric Vehicle.
These charging equipment come with easy functionality and high efficiency. Therefore, you will always feel an enhanced charging experience while escaping all kinds of hassles & inconveniences. We have compiled a list of the top EV Charging Station manufacturers in India. You can easily scan this list to make a smart purchase and overcome all concerns related to EV charging.
List of Top EV Charger Manufacturers in India 2023
Here is the list of top EV charger manufacturers in India 2023 which will help you to identify and buy the most suitable charger for your Electric vehicles with ease.
1. Tata Power EZ Charge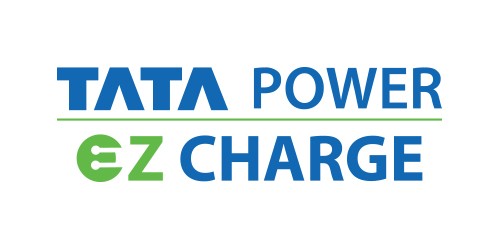 Tata Power EZ Charge is Mumbai based EV charger manufacturer and its range includes different kinds of AC and DC chargers to meet customer's specific needs. So far, it has installed over 3,000 public and semi-public EZ charge points in over 450 Indian cities. Tata Power has already partnered with several domestic and global EV makers like Tata Motors, MG Motors, and others to serve enthusiastic EV buyers. Additionally, it is continuously signing new partnerships with other companies to provide world-class charging infrastructure to customers. According to the data provided on the official website, Tata Power has a wide EV charger network with over 23,500 home charger installations and more than 240+ electric bus charging stations at over 25 Indian states and 5 Union Territories. It is the leading EV charger manufacturer in India and offers a wide range of high-performance AC and DC chargers to significantly support & contribute to the e-mobility. The range of Tata EV chargers is large enough to help buyers easily purchase the most suitable EV charger.
2. Exicom Tele-Systems Ltd
Exicom has its headquarters in Gurugram-Haryana, India. The extensive charger range of this manufacturer includes high-quality home & commercial charging solutions. During a long journey of over 20 years, it has deployed over 20,000 AC & DC chargers at various domestic & international locations. Exicom has partnered with leading EV manufacturers and continuously growing to establish more milestones. To ensure smooth & quick implementation of e-mobility in the transportation sector, Exicom consistently introduces innovatively-designed EV chargers. All chargers of this manufacturer are developed according to the latest designs and algorithms. Subsequently, they always ensure optimum charging.
3. Servotech Power Systems
Servotech, India's top EV charger manufacturer offers an extensive range of highly-engineered AC and DC chargers for electric vehicles to avail the benefits of easy charging. Servotech operates from its head office in New Delhi, India while having its manufacturing plant at Kundli, Sonipat, Haryana. Servotech has more than 20 years of experience in the electronics manufacturing sector and continuously growing. During this journey, Servotech has provided many useful products to add convenience to people's life.
Servotech forayed into the EV market in 2022 to actively contribute to the Indian EV charging infrastructure. As of May 31, 2023, the company has supplied more than 2400 AC & DC EV chargers to BPCL & Nayara Project sites, retail customers, commercial charging stations, and on a white label basis. The strategic locations of BPCL and Nayara retail fuelling sites at major Indian cities including Uttar Pradesh, Gujarat, Maharashtra, Haryana, Rajasthan, etc. are easily accessible spots to experience fast EV charging with Servotech DC chargers.
The company consistently believes in serving customers with improved EV charging solutions. Thus, R&D teams continuously upgrade tech-enabled charging solutions to ensure an enhanced charging experience for enthusiastic EV owners. Servotech has established several milestones in previous years in the Indian EV market. It is now planning to secure a rank among the top 3 EV charger manufacturers in India and play a key role in the international EV charging infrastructure. Therefore, increasing its global footprint by signing extensive partnerships and agreements with foreign players. Recently, the company signed an agreement with its distribution and marketing partner in the Middle East, Al Ansari Motors.
To meet customers' charging needs and achieve new success goals, Servotech sells durable AC and DC EV chargers of different specifications. Servotech always aims to sell more EV chargers to customers. Thus, Servotech maintains a wide distribution network with more than 30 distributors across India..
The popular options in the Servotech EV AC charger range include 3.3 kW, 7.2/11 kW Type-2, 10 kW Bharat AC-001, and 14 kW Hybrid. On the other hand, our DC fast charger range includes 15kW, 20kW, 30kW pedestal CCS-2/ Charging Station Single Gun, 30kW Cabinet Model 2 CCS-2/ Charging Station Single Gun, 60kW CCS-2/ Charging Station – Dual Gun, and 120 kW CCS-2/ Charging Station – Dual Gun options.
These chargers are ARAI certified as well as have received compatibility certificates from leading automakers like MG Motors and Tata Motors. All Servotech AC and DC EV chargers deliver an optimum charging experience with standardized convenience. Even the top regulatory bodies have appreciated the performance and functionality of Servotech chargers with several prestigious awards and certificates. Charging Company of the Year Award, and Business Leadership Award in EV Chargers Manufacturing are the two foremost names on the award list. 
4. Ather Grid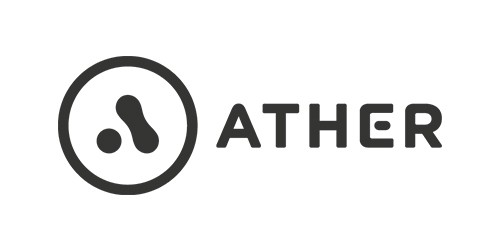 Ather's office is located in Karnataka, India. As per its business strategy, Ather has installed over 1000 grid points at strategic locations of major Indian cities like Delhi, Mumbai Bengulure, and others. Ather is very ambitious to serve EV owners and continuously working to set up more grid points at other important locations in India. The conveniences & interests of EV owners always remain top priorities for Ather. Just because of this business standard, Ather's R&D teams keep improving the performance & efficiency of the Ather grid on a regular basis for a delightful charging experience.
5. Volttic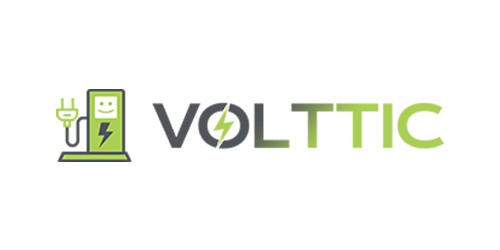 Volticc established its office in Uttar Pradesh, India, and continuously contributes to EV charging infrastructure with a wide array of home & commercial charging solutions. The hosts for commercial charging stations will easily find fast DC chargers up to 150 kW and a 3.3 kW EV AC charger for home charging is also available in its wide range of chargers. During its journey in the EV charging market, the company has established commercial charging stations in multiple Indian cities including Kochi, Jaipur, Pune, and others. Volticc also has big plans to serve the global markets. Thus, it is planning to sign new partnerships and agreements with foreign companies. These chargers always prove to be the finest EV charging solutions to use. Volticc always manufactures all chargers with the intelligent usage of the latest concepts and technologies so that EV owners can easily escape all discomforts during home or commercial EV charging.
6. Fortum
Fortum is operating its business activities since 1980. Its Charge & Drive brand got commercialized in 2011. Since that point in time, this EV charger manufacturer offers highly-engineered EV charging equipment for home and commercial charging. So, you will easily find EV DC 50/​​60 kW charger to start a commercial charging station. Options for EV DC 15/20 kW charge are also available in the range. The high-performance EV chargers from Fortum never let face any kind of problem to charge electric vehicles. These chargers are available with different specifications so customers never remain empty-handed while looking for the best suitable charging equipment according to the profile of their electric vehicles.
7. Magenta ChargeGrid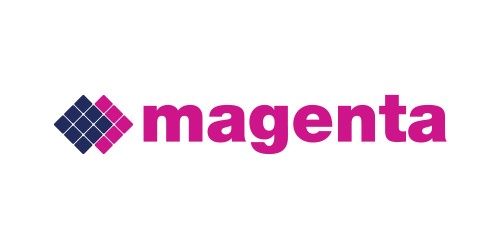 Mumbai-based EV charger manufacturer Magenta started its journey in 2017 and significantly contributes to EV charging infrastructure of India with its highly advanced ChargeGrid. According to the official website, ChargeGrid currently has a presence in over 25 major Indian cities and consistently growing. The abundant array of hi-tech ChargeGrid of Magenta is capable enough to offer the most suitable charging solutions to EV owners. These highly efficient charging facilities deliver uniform services & performance for all customers.
8. Charzer
It was incorporated in 2020 and established its headquarters in Karnataka, India. To meet EV owners' specific needs, it offers an EV AC 7.4 kW to EV DC 50 kW chargers with easy functionality. These chargers are easily available in leading major Indian cities. Therefore, EV owners will never face any kind of problem to find one. New agreements and partnerships with several domestic & international players are also underway to enjoy convenient charging at more locations. The EV chargers from Charzer are specifically made to support & promote futuristic mobility. These tech-enabled chargers continuously deliver stable currents to ensure safe charging and keep the battery safe against unpredictable situations.
Conclusion
The EVs are the most trustworthy solutions to positively transform the future of mobility. Besides, people can easily fetch multiple benefits from EVs like savings against expensive fuelling costs, low maintenance, smooth driving experience, and more. The authorities also offer subsidies, relaxation on vehicle registration fees, etc. on purchasing EVs. Always check local policies before purchasing and appropriately apply as per the rules and regulations to avail the expected benefits.